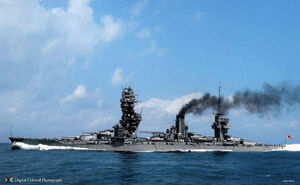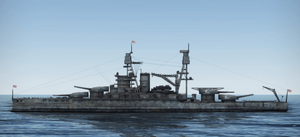 Battleships are only spawned within one current map of the game and feature the most rewarding points so far for destroying a vehicle objective in the game. 
Primarily being able to be destroyed by Torpedoes, these ships can sustain multiple waves of damage before letting the water swallow them up. 
Japanese Battleships
Edit
US Battleships
Edit
Ad blocker interference detected!
Wikia is a free-to-use site that makes money from advertising. We have a modified experience for viewers using ad blockers

Wikia is not accessible if you've made further modifications. Remove the custom ad blocker rule(s) and the page will load as expected.