A Brief History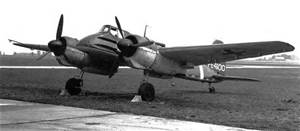 The Hs-129-B2, nicknamed the "Panzerknacker" by the Luftwaffe, was an attack aircraft designed by the Henschel Company.  The "Duck," as Warthunder pilots call it, was designed to use minimal materials, offer protection for the pilot from ground to air fire, and make use of lesser quality engines. The Idea for a specialized attack aircraft originated due to the fact that the Condor Legion had great success in ground attacking during the Spanish civil war with the He-112 and Hs-123, which were planes unsuited for ground attacking. The Hs-129-B2 design was effective only in what it was designed for (ground attacking.) Rudolf-Heinz Ruffer's 80 Soviet Tank kills shows that this plane had the capability to be very instrumental in ground attacking, but since many were not made (only 865), and it was deployed at a time when it could not have been escorted, the aircraft did not have a major impact on the war. 
Stock Arcade/Realistic/Simulator Battles Characteristics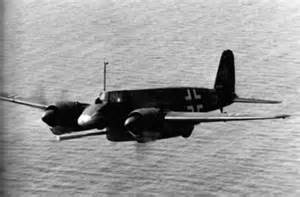 Rank: 3|3|3
Battle Rating: 4.0|4.0|4.0
Reward: 110%|320%|390%
Research points bonus: 42%|42%|42%
Max repair cost: 710|1640|2040 Silver Lions
Time to repair for free(crew included): 4h 34m|6h 48m|6h 49m
Max Speed: 421 km/h|413km/h|413km/h
At height: 3550 m|3550 m|3550 m
Max Altitude: 7500 m|7500 m|7500 m
Turn Time: 30.0 s|30.7 s|30.7 s
Rate of Climb: 6.3 m/s|6.2 m/s|6.2m/s
Takeoff Run: 331 m| 331 m|331 m
Armament Presets: 4 ( 1x 30mm MK 103 cannon, 1x 37 mm BK 3,7 cannon, or 4x50kg bombs)
One-second Burst Mass: 3.15kg/s
Armament: 20 mm MG 151 cannon x2 (Ammo 250) Reload Time 40s
7.92 mm MG 17 machine gun x2 (Ammo 1000) Reload Time 15s
Tactics
Arcade Battles: Immediately fly to an extreme flank and attempt to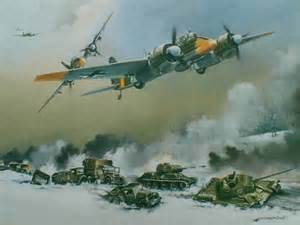 attack ground units while there are not any fighters attacking you.
Realistic Battles: Fly to an extreme flank and attack ground units while remaining mostly undisturbed by fighters.
Simulator Battles: Fly to an extreme flank and attack ground units while remaining mostly undisturbed by fighters.
Note: Medium and heavy tanks must be attacked from the rear if you are using the Hs-129-B2's 30 mm MK 103 or 37 mm BK 3,7 cannons.
Ad blocker interference detected!
Wikia is a free-to-use site that makes money from advertising. We have a modified experience for viewers using ad blockers

Wikia is not accessible if you've made further modifications. Remove the custom ad blocker rule(s) and the page will load as expected.